The Benefits of a Mirror Wardrobe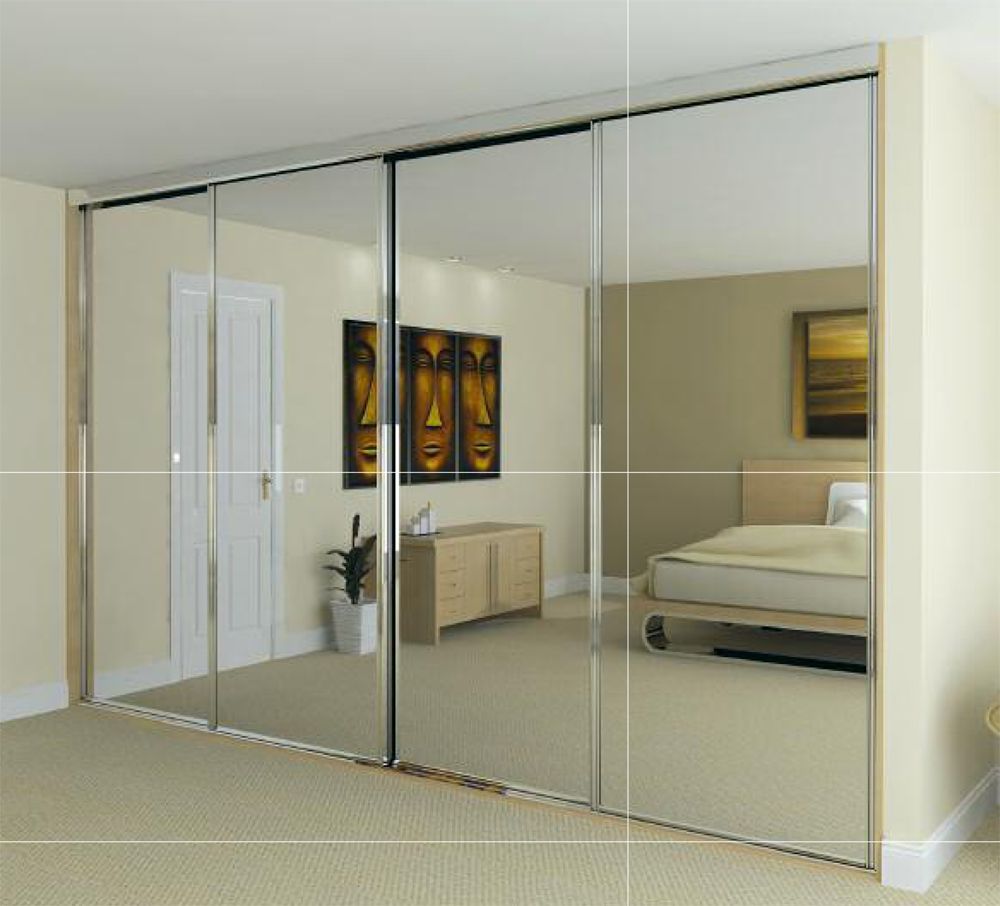 Whether you're designing your dream home or making the most of what you've got, you want your bedroom to be a luxurious space. Unfortunately, not every bedroom is a master suite with a walk-in closet and tons of room. But, that doesn't mean you can't still create a room that feels spacious.
If you can't move the walls to make the area bigger, finding effective ways to maximize the space you have can turn a room that feels like a broom closet into a productive space. One way to do this is with a mirror wardrobe that not only saves space, but also makes the space seem bigger thanks to some mirror trickery.
In addition to being a modern and stylish feature themselves, mirrors are also highly functional features that make the most of their real estate.
Mirror wardrobes feature full-length mirrors on the face, which reflect whatever is facing them back at the viewer. As a result, when these mirror doors are placed on one side of the room, they reflect the other side of the room to create a feeling of spaciousness – even though there isn't actually more space. This can help you to feel less cramped if your bedroom isn't big enough for you. It also helps to magnify the natural light in a space from windows through the reflection, creating bright and cheerful atmospheres in your bedroom.
Additionally, a mirror wardrobe saves you space by eliminating the need for other mirrors in your bedroom or hall. It can double as a clothing mirror, a workout inspiration, or a playmate for children without taking up floor space or being at risk of falling over. Plus, many are sliding wardrobes that stack behind other panes instead of swinging out like standard closet doors. This way you don't compromise your foot space when changing or leaving the door open, and someone else can still use the mirror while you search for the right outfit to wear.
Adding a Custom Built-In Wardrobe to Add Even More Space
While the mirror improves the exterior of your wardrobe, a custom wardrobe with built-in interior features can add even more use to a small space. Shelves, racks, drawers, and other space-efficient features can be installed inside a walk-in or shallow closet to provide more storage and organization regardless of size.
Get Your Custom Sliding or Mirror Wardrobe from Betta Wardrobes
Your home's space is unique, so the right space-saving and organizational wardrobe option for you will vary. But with a custom wardrobe from Betta Wardrobes, any closet – big or small – can feel bigger.
Betta Wardrobes has over 40 years of experience providing custom-tailored built-in wardrobes across Australia. Each door and interior feature is fitted to ensure a perfect fit regardless of your door choice. Beautiful shatterproof mirror wardrobes are available with a variety of trim colors, or you can choose to go with a floor-to-ceiling mirror to add extra height to the room as well as more width from the reflection. Choose from hinged doors for more versatile use, or sliding wardrobe doors to save space.
Get a quote for a custom wardrobe solution today.
Read More:
Work From Home in Style
The Beauty of a Mirror Wardrobe